Coronovirus/COVID-19 Pandemic & the Law

Our firm is taking on cases relating to people or their loved ones becoming sick or dying from Coronavirus/COVID-19. Please visit our dedicated service page to learn more about this emerging area of law and your rights.
Read more >
Why Dunn, Carpio & Turner?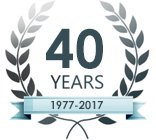 Since 1977, Phil Dunn of Dunn, Carpio & Turner has been helping those who are injured get full and fair compensation for their injuries. Our case results have allowed our business to grow primarily through word-of-mouth referrals. Let us bring our considerable experience to bear on your case to make sure that you receive the compensation you deserve.
Give us a call and we can evaluate your claim, with no cost or obligation to you. Our attorneys will look at all aspects of your claim to help you learn what your rights are, the strengths and weaknesses of your case, and what you can do to further strengthen your case. Knowledge is power, and we are here to empower you!
To help you pursue your claim, we offer a no-fee, no-risk arrangement whereby you pay nothing out of pocket now, and nothing EVER if you do not recover. Instead, we are compensated directly from the money we recover for you. We can also help you get top-notch medical treatment for your injuries for nothing out of pocket.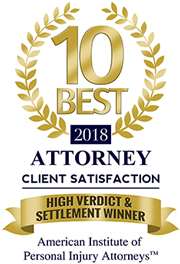 While other firms just handle your bodily injury claim, we offer a complimentary full-service package where we will also handle your property damage for no fee – ever! This includes services like getting you top-dollar for a totaled vehicle, getting your deductible back and getting you reimbursement for a car rental, or loss of use from not being able to use your damaged vehicle. Dealing with the other driver's insurance company is a daunting and frustrating task, and we want you to be able to focus on healing your injuries and pain, not to be mired in the insurance company run-around.
Personal Injury Attorneys
Our teams consists of experienced attorneys and staff members who are dedicated not only to your case, but to seeing you back on your feet in every aspect of your life.
Phil Dunn
Phil Dunn, founder of Dunn, Carpio & Turner, has dedicated his 40-year legal career to helping those in Santa Monica and the greater Los Angeles area recover full and fair compensation for their injuries. His motto is "Clients first." A member of the Million Dollar Advocates Forum, Phil Dunn has taken on and beaten some of the largest and most well-funded corporations, including Wal-Mart. Before founding the firm, Phil Dunn served in the U.S. Army and the JAG Corps office.

Daniel Carpio
Daniel continually strives to be an effective trial attorney and counselor for all his clients. It is important to Daniel to have a positive working relationship with each client and equally important to him to keep his clients informed. He has substantial experience handling all types of civil litigation matters, and will establish a strategy for moving a case toward successful resolution. During his time with Dunn, Carpio & Turner, Daniel has resolved numerous Seven and Six figure cases.

Michael Turner
Since joining the firm, Michael has obtained numerous 7-figure and 6-figure settlements and verdicts for his clients. In addition to obtaining results for his clients, Michael firmly believes in the importance of customer service, including keeping his clients well informed and being readily available by phone or e-mail when clients have questions.
Personal Injury Services
We are a full-service personal injury attorney firm.

The congestion in Los Angeles contributes to a higher than average rate of car accidents. These collisions, which can be rear-end, side-swipe, broadside or head-on, can leave you with head and spine injuries, broken bones, cuts, bruises and soft tissue injuries. We specialize in motor vehicle accidents, and can help you recover for your car accident injuries.
Read more >
A motorcycle accident can be devastating for the motorcyclist due to lack of protection. Head and spinal injuries, broken bones, severe lacerations, bruising and soft tissue injuries are common with these types of accidents. We specialize in motor vehicle accidents, and can help you recover for your motorcycle accident injuries.
Read more >

If you slip or trip and fall and injure yourself on a dangerous condition at a residence, business, or even on public property like a sidewalk, you may be able to recover for your injuries. Dangerous conditions come in many forms, from a puddle at the grocery store to a loose handrail on a staircase to a broken sidewalk curb. We can evaluate whether you have a claim, and if so, we can help you recover for your injuries.
Read more >

Bicycles are becoming a more and more popular method of getting around today's congested cities. Unfortunately, drivers of motor vehicles aren't always careful about respecting and protecting the bicyclists that they share the road with. When a bicyclist is hit by a car, the injuries can often be devastating, such as fractured wrist, broken collarbone and head injury. Establishing that the at-fault car or truck violated the biker's right of way is the first step towards successfully making a claim for the injuries and pain and suffering stemming from the bicycle accident.
Read more >

Dogs are commonly known as "man's best friend." Most dogs are sweet and lovable animals, but sometimes situations can arise where a dog acts viciously and attacks a human or another dog, and the victim can make a claim for monetary compensation against the attacking dog's owner. It is important to note that making a claim for compensation does not cause the attacking dog to be punished or put down. It is merely getting the attacking dog's owner or their insurance company to give money to the victim for the harms suffered.
Read more >
Personal Injury Attorney News
Los Angeles sidewalks
The City of Los Angeles is currently suffering from negative publicity from the manner in which it deals with the claims of people injured from trip and fall accidents on city sidewalks that have become upraised by tree roots. Many years ago, Los Angeles planted a number of different species of trees around the city. As those matured, particularly the Ficus trees, the roots began to push up the sidewalks. This created mislevelings, sometimes 6 inches or more, which caused people to trip, fall and become injured. We have represented many people that this has unfortunately happened to.
Recently, Los Angeles was sued under a claim that the condition of the sidewalks citywide was a violation of the requirements of the Americans with Disabilities Act because the mislevelings prevented equal access and use of the sidewalk by disabled persons. As a result, Los Angeles is dedicating approximately $30 million a year for the next 30 years to sidewalk repair and increasing disabled accessibility. This is a victory for all Los Angelenos, and although it may take time, we should be looking at safer sidewalks and fewer hurt people in the years to come!